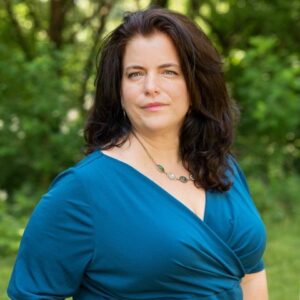 Name: Valerie Meale
Business: Comfort Keepers Manassas
Address: 9720 Capital Ct Ste # Rm 2, Manassas
Phone: 703.283.4272
Email: valeriemeale[at]comfortkeepers.com
Website: www.ckmanassas.com
When and why did you decide to join this business/nonprofit? A few months back I received a call from a long time friend, Anthony Fiore. What I thought was going to be a chat to catch up with one another turned into a job offer. Anthony is the owner of Comfort Keepers Manassas. I had always admired the soulfulness with which he approached his business and I leapt at the chance to become a part of an organization that operated in that way.
How does your business serve the local community? Elevating the human spirit is a way of life at Comfort Keepers. We serve the community by delivering joy into the lives of seniors in our care every day. Additionally, I have created an Art4Elders program to deliver hand made greeting cards to local seniors and I'm embarking on a new project to gather gifts for isolated seniors for the holidays.
Please share one of the greatest moments you've experienced in your current profession. Fortunately, in this field there are moments of joy whenever I get to interact with our seniors. I call bingo for a couple of communities and as part of the experience, I give the players pom-poms so that they can cheer whenever we have a winner. They just laugh and laugh and it so warms my heart every time.
Tell us about your experience with HGBA. I have been to several HGBA meetings at this point but the most powerful was when we hosted the session at Winery At La Grange. I announced our Art4Elders project and I was astonished that so many people stepped up to color greeting cards. It was a wonderful thing to watch- coloring, networking and wine! What more could you want?
How has it supported you and your business? Through networking, camaraderie and exposure.
What are the top three business tips and tricks can you offer other professionals?
Be Noteworthy. If you're not doing something that is interesting enough to talk to people about, find something and do it.
Send out an email newsletter. If you can't figure out what to say in said newsletter- see #1
Make genuine and true connections. If you're operating from your heart, the business will come.
Are you from this area? If not, what brought you here and what do you like about our town? I was born and raised right here in Prince William County. These are truly my people
What is your favorite season in this area, and why? I love all the seasons here! Each has its own merits!
What are some hobbies you enjoy? I'm a creative so anything that serves my creative spirit is a win for me. I'm a mosaicist. I crochet, read, refurbish furniture and I love Zentangle.
What is your favorite restaurant? There is no way I could choose a favorite! There are so many incredible places to choose from!
Are you involved with any nonprofits? If so, which one(s) and why? I am heavily involved with Leadership Prince William because it increases my ability to influence in my community across many platforms.
What was your first job, or your most interesting job prior to your current profession? My position as Business Development Director for Whitlock Wealth Management allowed me to completely reshape my life. It was definitely the most impactful job I've had and that made it the most interesting.