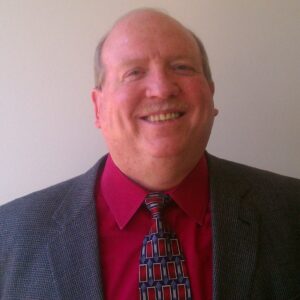 Business Name: Primerica Financial Services
Member Name: Steve Kubin
Business Address: 8700 Centreville Road, Suite 8696, Manassas, VA 20110
Business Phone: 703-330-4533
Email: skubin.hy983 [at] primerica.com
Business Website: www.primerica.com/kubin
When and why did you decide to join this company/firm? Or, when and why did you decide to start your own company?
I owned a Travel Network travel agency in Manassas from 1985 until 1988. After I sold my travel agency, I was approached by someone who worked for Primerica. He explained the company to me
and it was exactly what I was looking for. With my travel business, I was able to assist people with planning their dream vacations. With my financial services business I am able to assist individuals and families plan for their dream retirement and other financial goals.
How does your business serve the local community?
I am very active in the Prince William Chamber of Commerce Education and Workforce Committee. I enjoy interacting with the various schools in Prince William County and the cities of Manassas and Manassas Park. I often assist the Chamber in signing up other businesses in the area for various educational events such as the annual National Young Readers Day and the area high school Speed Networking event. I am also one of the judges for the four annual $2,500 scholarships awarded by the Chamber to graduating high school seniors.
Please share one of the greatest moments you've experienced in your current profession.
My greatest satisfaction is being thanked by clients who have reached their financial goals that I had assisted them in setting up in the past. I have also recently obtained my first third generation of clients within the same family.
Tell us about your experience with the HGBA. How has it supported you in your local business?
I enjoy being a member of the HGBA. I have made several friends through the HGBA as well as obtained several clients, both directly and indirectly through referrals. Their monthly meetings and breakfasts are always a lot of fun to attend.
What are the top three business tips and tricks can you offer other professionals?
My three business tips are: 1. Always follow through and follow up with your clients. 2. Be passionate about what you do. 3. Don't be afraid to ask for referrals.
Are you from this area? If not, what brought you here and what do you like about our town?
I am originally from Queens in New York City, New York and my wife is from Lodi, New Jersey. We relocated to Northern Virginia in 1980 with my job at the time. We then purchased a house in Manassas and have lived here ever since. At the time we liked that it was strategically located. It was close enough to Washington D.C. and the surrounding area, but we also liked what Prince William County and Manassas offered. We have always loved Old Town Manassas as well as Occoquan and Haymarket.
What is your favorite season in this area, and why?
My favorite season is the spring. That is when I am able to start gardening and enjoying the outdoors every year.
What are some hobbies you enjoy?
I enjoy vegetable gardening and especially trying to grow different vegetables each year. I enjoy swimming and snorkeling and I try to do each of those as often as possible. My wife, Denise, and I both love to travel and we have been to many destinations both within and outside the USA. We also love classic rock music and we enjoy going to rock concerts.
What is your favorite restaurant?
We have been going to Carmello's Restaurant in Manassas ever since it first opened over thirty years ago. We enjoy going there for special events and we like the fact that they are always updating their menu.
What is your favorite local high school sports team?
I support the Osbourn Eagles.
Are you involved with any nonprofits? If so, which one(s) and why?
My wife, Denise, and I sponsor a child in Haiti through World Vision. We have been to Haiti twice in the past during cruise vacations and have seen the poverty in that island nation. We enjoy corresponding with our sponsored child and in providing special assistance for his community.
What was your first job, or your most interesting job prior to your current profession?
As I have previously mentioned, I owned a travel agency for three and a half years and enjoyed helping people plan their vacations. I especially enjoyed helping engaged couples plan their
honeymoons.