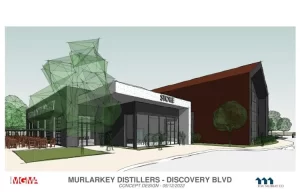 A local distillery is adding an $8.1 million investment to the planned expansion of the expansive Farm Brew Live campus near Manassas.
MurLarkey Distilled Spirits announced Thursday that it will relocate and expand its operations from Bristow with financial assistance from the state and Prince William County.
"MurLarkey is graduating," said CEO Thomas Murray. "We're taking it to the next level."
MurLarkey, which is currently off Wellington Road, will establish a 25,000-square-foot building with a new distillery and tasting room. The project represents a roughly $8.1 million investment and is expected to create 42 new jobs.
Read more: https://www.insidenova.com/headlines/murlarkey-expanding-distillery-operations-to-farm-brew-live-campus/article_2027b47a-19b3-11ed-b292-df9824e46cff.html