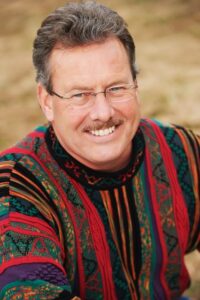 Name: Dennis Taylor
Business: Paradigm Solutions
Address: 8170 Quail Drive, Catlett, VA 20119
Phone: 703.856.0969
Email: dennis.taylor[at]paradigm-solutions.us
Website: https://www.paradigm-solutions.us
When and why did you decide to join this business/nonprofit?
We have been members of the HGBA for about 10 years and I have been on the Board of Directors for the last 3 years. We originally joined because of the focus on and support of the greater Haymarket and Gainesville, VA region. While we are located in Fauquier County we have and have had many Clients in Western Prince William County.
How does your business serve the local community?
In addition to our volunteer work, we are passionate supporters of economic development and the business community and have served the local community for over 19 years. We help small business owners with the "business stuff". Without an objective and trusted advisor at their side, business owners often find themselves stuck and feeling alone. We help them gain confidence and arm them with tools and knowledge so they can take their companies to the next level of success.
In summary, we are woman-owned, home-based small business offering full-service business coaching and consulting services and specializing in supporting micro and small businesses. We work with clients in person and by Zoom video conference. Our areas of specialization include coaching, mentoring, training, business process improvement, business planning and profitability improvement. We were founded in September 2002.
Please share one of the greatest moments you've experienced in your current profession.
Seeing our Clients "get it"! When they invest time in working "ON" and not just "IN" their businesses some very impressive things happen! Seeing them grow into true leaders armed with the right tools to succeed is very rewarding. The moment business owners free themselves from growth barriers and really start loving running their own business in a controlled and measurable fashion is gratifying. These are the goose-bump moments for us!
Tell us about your experience with HGBA.

Our experience with HGBA has been rewarding, uplifting and enjoyable. This organization does not have cliques, it's different than many of the other business organizations we have been part of. Everyone is open, approachable, helpful, kind, and considerate. The culture is very positive and forward-looking and the value received for the membership investment is huge.
How has it supported you and your business?
We have made many great connections and have been able to make valuable referrals to our Clients based on the relationships developed at the HGBA. The learning events have been helpful in gaining insights and perspectives from fellow members and guest speakers. We have learned of many new start-up businesses and found existing businesses we did not know existed.
What are the top three business tips and tricks can you offer other professionals?

Invest adequate time working "ON" and not just "IN" your business.
Become a resource and extend offers to help make referrals, connections, and introductions. Give back as much as you can without expecting anything in return.
Don't be afraid to ask for help. You are not alone, and you are not the only one with business issues – find a coach to help guide you.
Are you from this area? If not, what brought you here and what do you like about our town?
We relocated here from the beach of Southern California (Long Beach). We landed in Vienna, VA in 1988 and relocated to Fauquier County in 1993. At that time, Haymarket and Gainesville were largely undeveloped, it's been interesting to watch the rapid economic growth with many small, boutique businesses and restaurants to enjoy.
What is your favorite season in this area, and why?
We love all of the seasons here. After enjoying just enough of one season, another one comes along! We love watching the changes in the forest and receiving the visits from various wildlife, both driven by seasonal changes. It's refreshing to experience seasonality after the "one constant season" that SoCal offers.
What are some hobbies you enjoy?
My wife, Jean, and I share a passion for cooking, growing vegetables, music and travel. I pair that with my interests in photography, technology and building / fixing stuff.
What is your favorite restaurant?
So many to choose from! Our go-to favorite is Claire's at the Depot in Warrenton, VA.
Are you involved with any nonprofits? If so, which one(s) and why?
While we have coached and consulted with many non-profits, I currently serve on only one non-profit board, the HGBA. We support many non-profits, on an annual and rotating basis, with donations.
What was your first job, or your most interesting job prior to your current profession?
My first job real job was as a "Box Boy" at Fazio's grocery store in Glendale, CA where I started on my 16th birthday and climbed the career ladder to become Grocery Manager after 5 years of service. Before that, my brother Rick and I owned a lawn and garden care business serving our local neighborhood. Those two experiences truly helped shape my work ethic, life plan and career direction. Front line customer care dealing directly with the public are great skills to master early in one's life! Extra Credit: I was also a Disc Jockey in a night club during the Disco Era and ended up starting and running my own mobile DJ service in SoCal.