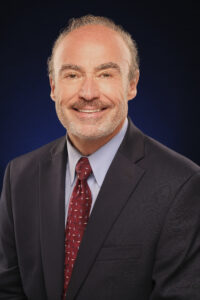 Name:       Ariel Goldchain
Business:  New York Life Insurance Agent
Address:   12724 Bombay Way, Woodbridge, Va 22192
Phone:       Cell: 703-220-7700  Work: 703-866-3900
Email:        agoldchain@ft.newyorklife.com
Website:     www.arielgoldchain.nylagents.com
When and why did you decide to join this business/nonprofit?
It was a God thing. After graduating from the University of Maryland, I met a guy at a disco club who told me he was an agent for an insurance company. I interviewed with his company, then another. Later, I went to a dinner. The only seat available was in front of Karen, who I barely knew. She asked me what I was doing. After telling her, she recommended I speak with her fiance's boss at New York Life. The rest is history.
How does your business serve the local community?
I enjoy helping people to become financially successful and to reach their goals. I make myself available to be used as a resource to individuals and businesses to educate, answer questions, and review peoples insurance, investments, and retirement plans, and not charge a fee. As a Spanish speaker, I want to help the Hispanic community.
Please share one of the greatest moments you've experienced in your current profession.
I can't think of one moment. My greatest satisfaction has come with using Life Insurance to helping people to pay off their final expenses, paying off their debts, sending their kids to college, buying a new home and paying off their mortgages. Using Long Term Care Insurance to help pay for caregivers, Assisted Living facilities, and Nursing Homes. Finally, using Income Annuities to help people supplement their retirements.
Tell us about your experience with HGBA.
HGBA has always been a supportive, open, outgoing group of people.
How has it supported you and your business?
HGBA has allowed me to share what I do to help individuals and businesses, in English and in Spanish.
What are the top three business tips and tricks can you offer other professionals?
Think long term. We are living into our 90's and many beyond age 100, so the greatest concern people have is running out of money. With that in mind, own Cash Value Life Insurance which will be there for the rest of your life. There is a 70% of needing care after the age of 65 so own Long Term Care Insurance. Finally, own Income Annuities which will not run out before you do.
To attract and retain your employees, provide Employee Benefits, such as Group Life Insurance and Group Disability Insurance. Also reward your Key Employees with Retirement plans.
2008 taught us that you should not be too heavy in any investment sector. Consider Investments and Retirement plans which provide guarantees, which give you upside potential with no downside risk. Also own savings plans and retirement plans which grow tax free, from which you can withdraw tax free, and provide tax free retirement incomes.
Are you from this area?
I tell people that I'm from the deep, deep, deep, South. After several guesses, I tell them that I was born in Chile and arrived in Maryland when I was 6 ½ years old.
What is your favorite season in this area, and why?
I enjoy nature, so I think Spring, because I enjoy seeing the leaves come back. It also allows me to play golf every week, get out more often, and travel.
What are some hobbies you enjoy?
I enjoy golf, hiking, dancing, getting together with friends, movies, going to the theater and wineries, and traveling.
Are you involved with any nonprofits? If so, which one(s) and why?
I am involved with a couple of nonprofits who have Group Health Insurance and other Group benefits.
What was your first job, or your most interesting job prior to your current profession?
While in college I worked at a supermarket and during the summers I worked at a moving company where I met Joe Turpin.